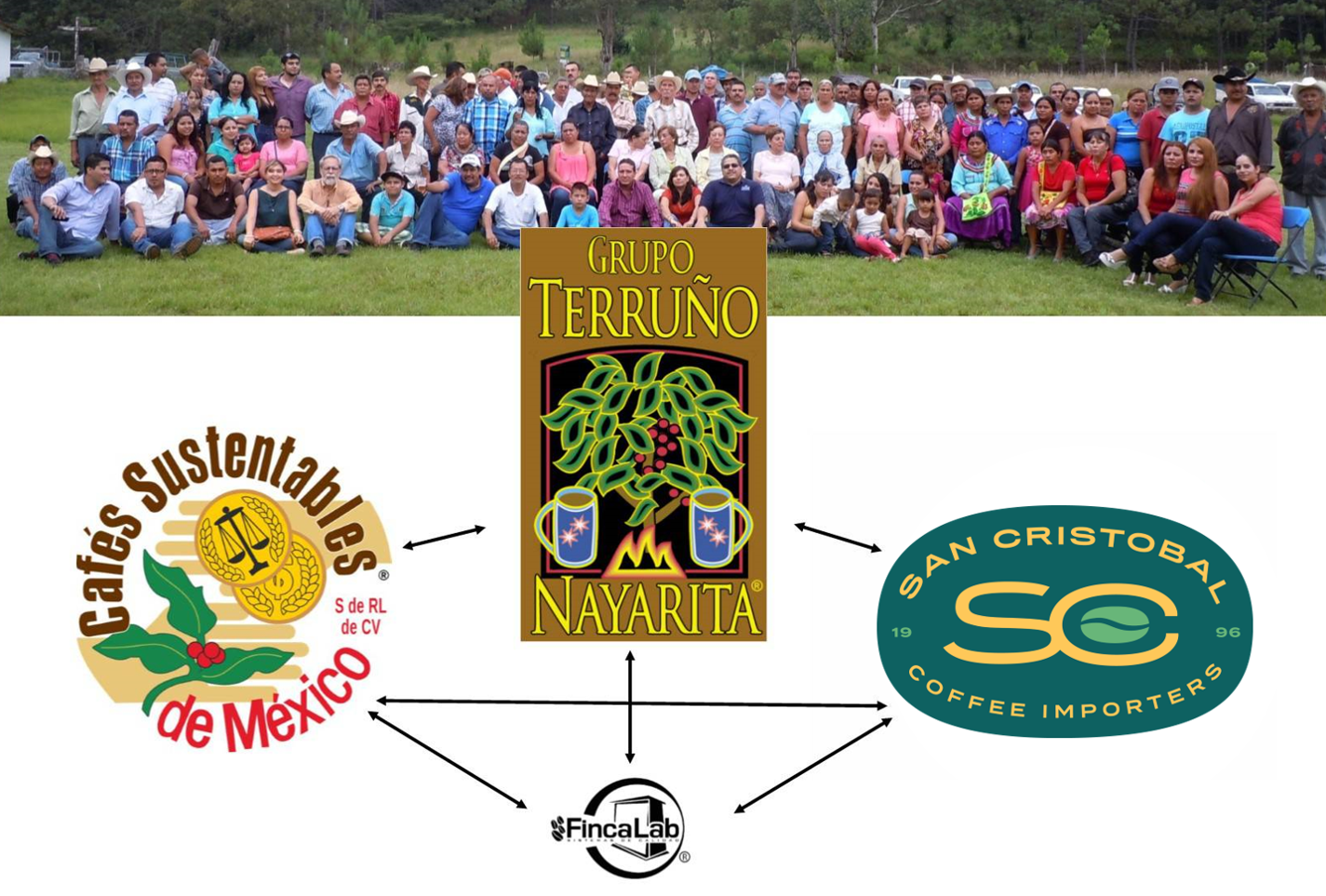 San Cristobal Coffee Importers
Origin Coffee Production Internship (2 positions available), four/five months
Start Date: January 2nd, 2023
End Date: April/May, 2023 (end date flexible)
Location: Tepic, Nayarit, Mexico
 San Cristobal Coffee Importers has been working with coffee producers in Nayarit, Mexico since 1996 providing international market access for coffee-growing communities.  For 27 years, we have increased producer income by instituting controls to improve coffee quality and ensure complete traceability while simultaneously promoting the preservation of the natural shade canopy and sustainable agricultural practices.  We work directly with Grupo Terruño Nayarita (GTNay), a 600+ coffee producer organization, and our sister company, Cafés Sustentables de México (CSM). CSM supplies coffee quality control services to the group.  GTNay is a model producer organization that has exported nearly 180 containers of spectacularly good internet traceable specialty coffee with barcodes and serial numbers on every bag since 2004.
--JOB LISTING BELOW--
2023 HARVEST INTERNSHIP (Four/Five Months)
About the location and opportunity:
Tepic, the capital and largest city of Nayarit, is situated in the northernmost coffee-producing region in Mexico. Directly West of the Baja Peninsula this small agrarian city has a population of around 300,000 with authentic charm and sees very little tourism. Tepic is a four-hour drive northeast of Puerto Vallarta or a three-hour drive northwest of Guadalajara.
 Coffee quality management operates from the ground up.  Every step of the production process must be attentively managed to assure quality, promote efficiency and achieve true traceability.  This internship provides a spectacular opportunity to learn and become familiar with coffee production and process management tools for an entire harvest cycle each step of the way.
 We have offered this coffee production internship continuously for over ten years, hosting a diverse number of interns from Latin America, Europe, Africa, and across the United States. Past interns have themselves been coffee producers, roasters, coffee competition judges, and even coffee laypersons.
About you:
We are seeking to hire two interns with strong sensory backgrounds to form our seasonal quality control team. You will contribute to our coffee management program for the duration of the 2023 Harvest in Mexico.
Qualified and accepted interns will be based at the GTNay/CSM office in Tepic, Nayarit. The intern will become familiar with all aspects of coffee production over one complete harvest cycle (about five months) from the picking of fruit to the export of fully internet traceable green coffee.  The internship is guided by James Kosalos, who was one of the SCAA's first Q® Graders and Q® Grader instructors; it is a perfect "launch platform" for those who aspire to become Q® Graders. Mr. Kosalos is also the creator of the FincaLab® Coffee Quality Management System.
Intern activities and responsibilities:
Receive training on all aspects of FincaLab® QMS (www.fincalab.com), including

Software
Coffee cherry reception network
Wet mill/dry mill operations
Laboratory procedures

Hull, grade, sample roast, and cup hundreds of samples of green coffee
Enter and maintain database of coffee sample cup score, flavor profile, humidity, and defect count
Field visits to and labor assistance at:

Coffee farms
Wet mills
Drying patios
Dry mill

Assist in FincaLab® software development and testing
Assist in other coffee harvest-related activities, such as picking, fruit quality evaluation, logistics, etc. 
Requirements:
Spanish Proficiency

Reading, writing, speaking

Demonstrable sensory skills

Minimum: SCA sensory skills test
Familiarity with formal coffee tasting ("cupping")

Positive attitude
Empathy
Computer skills (Microsoft Excel, PowerPoint, and Word)
Passion for:

Quality coffee
Community development
Equitable supply chains

Ability to work well with others
Comfortable with and capable of physical labor and occasional travel on foot, overnight, and in difficult mountainous terrain, rough conditions
Previous experience in the coffee industry (barista, roaster, cupper) is not required but would be highly advantageous
If selected for this internship, you will be provided with extensive training on grading and cupping procedures. Interns receive a modest daily stipend, which is designed to cover the cost of living, and you will live in a comfortable apartment within short walking distance to the office. This is a unique opportunity to jumpstart your career in green coffee!
Note on language: Our associates at the CSM office in Tepic operate entirely in Spanish; intern candidates should expect to communicate, navigate, problem-solve, and use a computer all in Spanish.
To learn more about our organizations, visit our websites:
www.sancristocafe.com, www.cafesumex.com, www.fincalab.com, www.trackyourcoffee.com, www.gtnay.com 
-- If interested, please email your resume and a brief cover letter outlining your coffee sensory experience to: jacobf@sancristocafe.com --